About The Founders
Nan Klein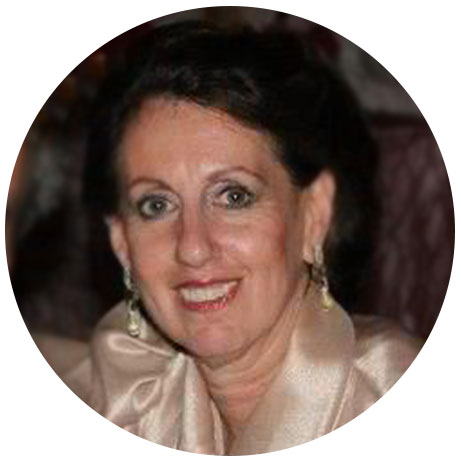 Connect with Nan on LinkedIn →
Nan attended high school and college in the 1970's, the era of bell-bottoms, large hair and peace symbols. It was more than just a time of fashion, streaking, disco and Woodstock to her, but a budding movement of women fighting for equality and Nan was determined to make her mark. She graduated from college with a B.S. in Economics and completed her MBA in Finance. She broke ground as one of the first women to join what was formerly an all man club in banking. At the same time her husband, Harold, was growing TeleTime – the video business they co-founded in college, and naturally one of them had to pay the bills. Nan climbed the ladder at the Federal Reserve Bank of N.Y. before moving on to Manufacturers Hanover Trust Co. On her days off, Nan was hitting the pavements of Brooklyn carrying a 19" monitor, picking up or delivering displays for TeleTime.
After a few years, Nan left banking and brought the disciplines she had acquired with her to TeleTime. What started out as a one man show became a husband and wife duo, leading a team of very talented professionals. Nan is currently the Executive Producer of TeleTime, a certified woman-owned Business by WBENC and New York State. In her role, she enables the company to operate with efficiencies that bring value to clients and is constantly on the hunt to secure the most interesting subjects for their programs.
When Nan isn't holding down the production fort, you can spot her at the gym at 5:30 in the morning spinning or body sculpting, cooking and reading at home, giving back to her community or babysitting her grandchildren. Nan and Harold live in Woodmere, New York and are the parents of four sons, two daughter in laws, two grandchildren and a Goldendoodle named Charlie.
Harold Klein
Connect with Harold on LinkedIn →
Harold displayed a knack for communication and entrepreneurship early on in life. At the age of 17, he was named Head of Camp on his summer job at the Rocking Horse Ranch, designing all of the programs, and managing a team of 16 counselors with a rotation of over 120 kids per week. That same year, Harold co-founded East Flatbush's community magazine "Guide Rule", generating enough income to hire an artist, print and distribute 10,000 copies, and have a fabulous meal and expensive cigar in style.
Soon thereafter, Harold discovered his next venture – TeleTime Video. On the heels of graduating from Brooklyn College, he and his wife, Nan, developed the company and the organization eventually ranked on Inc. Magazine's 500 fastest growing list. Harold has also dedicated his time as a board member of the media arts school Five Towns College, Long Island Beauty School, The Oyster Bay Jewish Center and The Solomon Schechter Day School of Nassau County.
Harold has co-chaired multiple events with client and good friend Anthony Fanelli, of Concept Elite, for Child Find, a mission that has resulted in 3 successful reunions of children reported missing with their families. He's also initiated and chaired local campaigns working with Operation Exodus that have saved 20 families from the former Soviet Union. He recently ran a campaign that raised thousands of dollars for the family of fallen firefighter Joseph Sanford Jr.
He also co-founded, along with his friend Mark Levine, three sports leagues to accommodate Sabbath Observant families in the mid-90's: Solomon's Sluggers (Baseball), Solomon's Slammers (Basketball) and Solomon's Strikers (Soccer), which are still thriving today.
Throughout the years, Harold has interviewed and interacted with some of the most recognized faces of America, from well-respected company leaders to phenomenal entrepreneurs. Outside of his time on sets and creatively leading client projects, he enjoys jogging, tennis, occasional golf, writing and learning. Harold and Nan live in Woodmere, New York and are the parents of four sons, two daughter in laws, two grandchildren and a Goldendoodle named Charlie.